Everyone at Sheridan Physical Therapy is fantastic! The atmosphere is great- I feel right at home as soon as I walk through the doors. I can tell that they truly care about me and my health. Although I only recently started the journey of rehab, I can already tell that it is working and I actually look forward to my physical therapy appointments!  
                                                                                                                                                                                                             .
I will be forever grateful for AJ, Amy, Janet, Katelyn, Karie, and PTs Tara and especially Terry Winnop, who all have nursed me back to health. I wish this was the first time. However, this seems to be my home away from home. YOU have encouraged, taught and strengthened me in many ways other than the physical aspect, which maybe the most obvious. So, thanks for the push, the kick and for holding my hand throughout my recovery. You guys and gals are the best! Thank you Dawn for keeping my plethora of schedules organized and helping me to come in on the right days! And thank you to the singing, dancing, enthusiastic Kent Sherwood for the Sheridan Physical Therapy organization. You are second to none!!!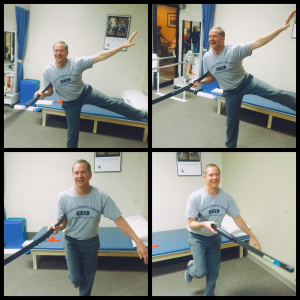 I chose Sheridan Physical Therapy because of the motivation and dedication of their staff to get me back to my sport as quickly as possible. Everyone works together to achieve the best outcome for the patients. From the minute I arrive, to the minute that I leave, I feel like I'm in good hands. Not only do I receive the best possible care, the atmosphere and overall tone inside the building triggers my drive for success!
I knew I would be in for a long recovery process when I tore my ACL skiing. The staff at Sheridan Physical Therapy played a huge role in helping me get back on my feet after my ACL reconstruction surgery.  Everyone in the office was always so positive and willing to help. As frustrating as it was being injured, I am grateful for the patience and the time that the Sheridan PT staff has put into my recovery. I am happy to be biking, running, backpacking, and climbing again!
My goal for this summer was to return to doing some of my favorite things outside. Six months after my surgery I was able complete a 468 mile bike ride across the entire state of Iowa. I averaged over sixty miles a day on the 7-day trek called Ragbrai. Even though Lance Armstrong passed me-I kept up with my team with no problem! The best part about this trip was knowing that my knee can keep up with me now. (And I was grateful to come back to the Wyoming mountains after riding past endless corn fields.) I am looking forward to many backpacking and climbing trips in the Bighorns now that I am back on my feet again. Thanks Sheridan PT!
                                                                                                                                                                                                             .
Being an RN, I realize that quality and safe patient care is of utmost importance. I hold the medical community to very high standards and I expect that I will be able to trust my providers throughout the process. Sheridan Physical Therapy meets and exceeds those standards, which is why I have used them twice for my rehabilitation needs. Injuries, whether chronic or acute, can be frustrating. The knowledgeable staff at Sheridan PT have been empathetic and understanding with my individual needs. I have been able to build a trusting relationship rooted in open communication with my physical therapist, and we have worked together to achieve a common goal. I trust the knowledge and expertise of the therapists at Sheridan Physical Therapy and I would undoubtedly recommend their care to a friend, family member, or patient.
P.S. Jamie Rocks!!!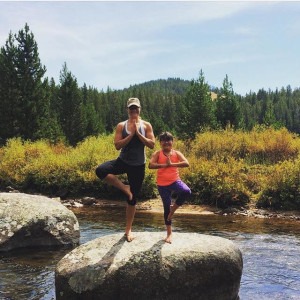 This place is so awesome!!! I tore my ACL and Meniscus during my volleyball season at Sheridan College. Jamie and the rest of the staff pushed me to get back to 100%!
-Darcie Kaiser
Sheridan College Lady General Volleyball Player